We hope you and your sweetie will enjoy our special Valentine's menu for two! ❤❤❤❤❤
Choose one from each course:
Starters
Roasted Tomato Soup Parmesan Straws
Baby Kale Salad Strawberries, Goat Cheese, Spiced Pecans, Balsamic Dressing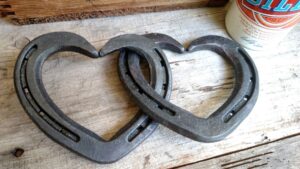 Appetizers
Coriander Seared Tuna Citrus & Fennel Salad
Fried Oysters Chive Crème Fraiche, Peppers, Frisee
Caprese Heirloom Tomatoes, Mozzarella, Basil, Balsamic
ENTREES
Scallops Creamed Parmesan Cauliflower, Spinach, Tomato Beurre Blanc
Grilled Quail Porcini Mushroom Risotto, Black Truffle, Crispy Kale
Lamb T-BoneRoasted Fingerlings, Brussel Sprouts, Bacon, Honey Mustard, Ver Jus Cranberries
Bison Tenderloin Fire Roasted Cherry Tomatos, Asparagus, Mashed Potatoes & Bernaise
Desserts
Chocolate "Salami" Pistachio, Apricot, Cookie, Nut Mousse
Rose Pavlova Grapefruit, Kumquat, Raspberry, Cardamom Whipped Cream, Violet Sauce
Cocktails! ❤❤❤❤❤❤❤❤
Click here for our Special Valentine's Day Cocktail menu. Enjoy shareable drinks like You're a Catch! $20. Appleton Estate Rum, Pyrat Rum, Hennessey V.S. Laird's Applejack, Lemon Oleo Saccharum, Lemon Juice, Fee Brother's Peach Bitters. Or Single servings drinks like the Kiss Me Dammit.  $9 Blood Orange Shrub, Prosecco. Many more lovely libations within – click here!