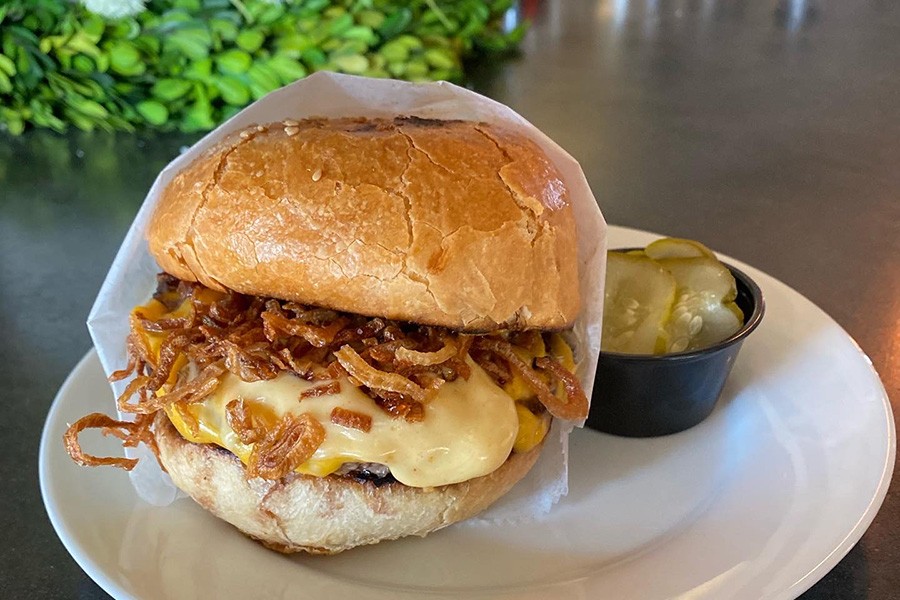 In the Comfort of Your Home
Our Back Door Burgers
We are now offering a limited menu of items available for to-go orders between 11am-4pm. All burgers are 1/4lb grass-fed beef patties from Carter Country Ranch in Wyoming. Served with your choice of a mixed green salad or fries. 
O.R. Dirty Burger…
10
American Cheese, Crispy Shallots, Special Sauce
Classic…10
American Cheese, Lettuce, Onion, Tomatoes
Plane Jane…9
Burger Patty with American Cheese
Caesar…13
Romaine, Parmesan, Soft Boiled Egg, ACG, Buttered Bread Crumbs
Winter Chop…14
Cabbage, Chicories, Citrus, Bacon, Buttermilk Vinaigrette, Bleu Cheese, Crispy Quinoa 
We are conveniently located in Downtown Bozeman right next to Montana Gift Corral. Our wonderful outdoor patio is a great spot to enjoy some of Bozeman's best food. Dine-in or take-out. See you soon.
Explore
Our Menu
We only source our ingredients from the finest suppliers. You will be able to taste the difference when you dine with us. Explore our menu today.