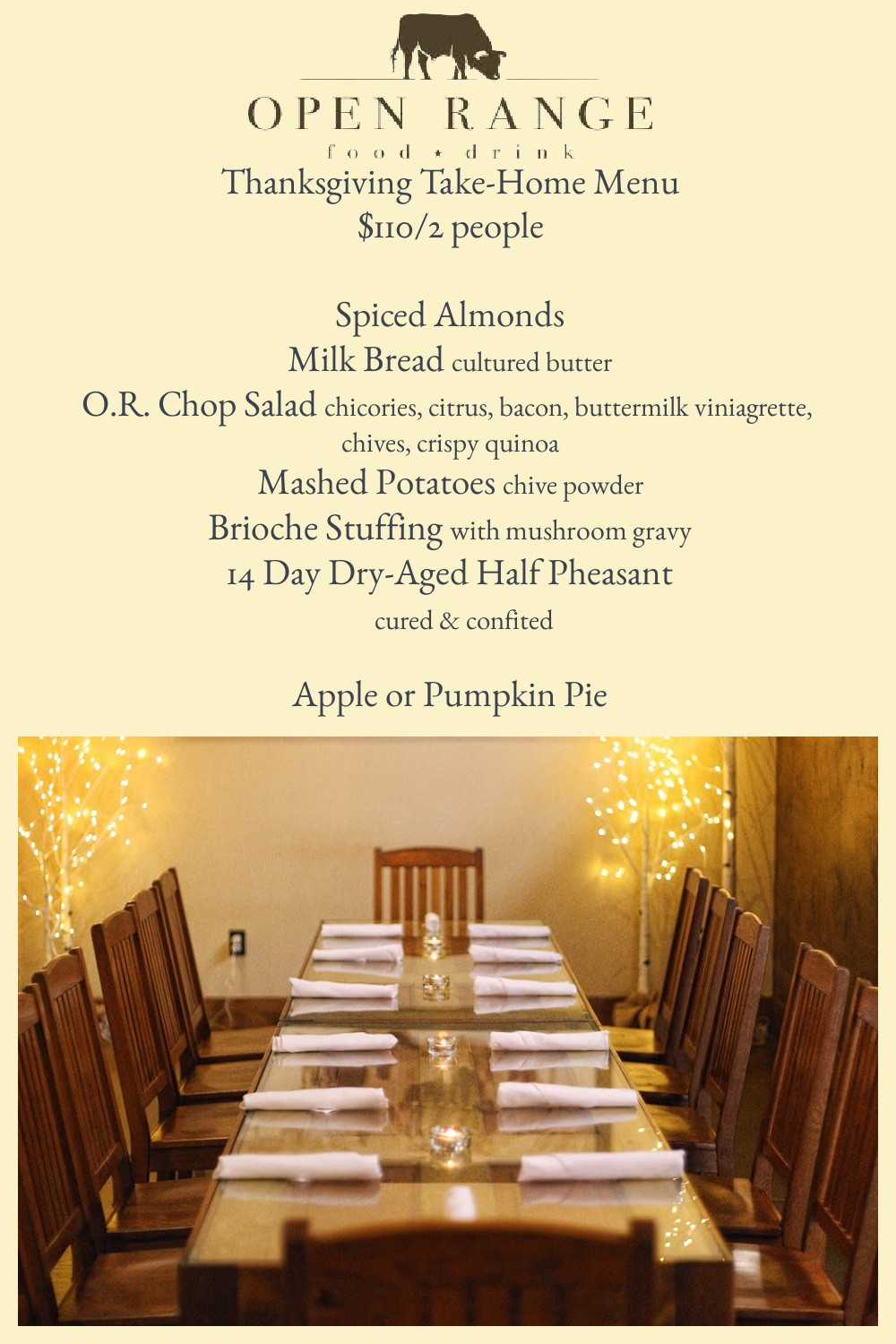 Open Range is putting on a take-home Thanksgiving meal to remember. Our mouth-watering menu is as follows:
Spiced Almonds
Milk Bread, cultured butter
O.R. Chop Salad, chicories, citrus, bacon, buttermilk vinaigrette, chives, crispy quinoa
Mashed Potatoes, chive powder
Brioche Stuffing, with mushroom gravy
14 Day Dry-Aged Half Pheasant, cured & confited 
Apple or Pumpkin Pie
$110/ 2 people 
Pick up will be Tuesday the 24th, and Wednesday the 25th from 3-6pm.

emilyk@openrangemt.com
406-404-1940