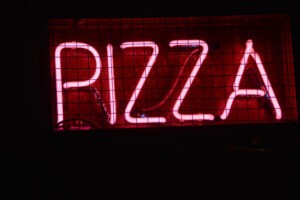 The ultimate comfort food.
Our take on "deep dish" pizza, built on pillowy focaccia!
Frozen, 11x9in pan pizza, ready in just 15 minutes!
Classic red sauce, with Italian beef sausage, peppers, mushrooms, onions + mozzarella cheese.
Salad mix of romaine, cabbage, radicchio, pepperoncini, cucumber, and red onion.
Serves 2-3 people for $25. Email your order to emilyk@openrangemt.com, or call us at 406-404-1940.